Business Directory - Automotive & Automobile
Welcome to B2BMAP's Automotive and Automobile Business Directory! Whether you're searching for suppliers, manufacturers, or service providers in the automotive industry, you've come to the right place. Our comprehensive directory offers a wide range of businesses that cater to all your automotive needs. From spare parts and accessories to car dealerships and repair services, we have it all covered. Discover reliable and reputable companies, connect with potential partners, and explore the vast world of automotive businesses with B2BMAP. Start your journey today and unlock endless possibilities in the automotive industry.
Automotive & Automobile Manufacturers, Suppliers, and Exporters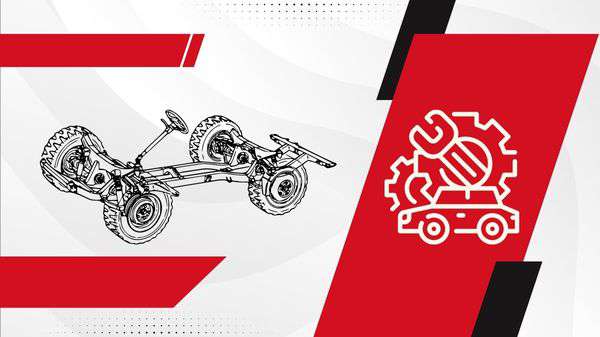 B2BMAP is a comprehensive directory for companies in the Automotive & Automobile industry. As a leading B2B business directory, we provide a vast list of manufacturers, exporters, suppliers, and traders within this dynamic industry. Our platform allowing businesses to connect and communicate with reliable partners effortlessly.

With B2BMAP, businesses gain access to an extensive database of local and global companies operating in the Automotive & Automobile sector. Whether you are seeking a specific company name, address, or simply browsing through the list of suppliers, our platform offers a seamless experience. We understand the importance of secure communication in the B2B landscape, which is why our platform prioritizes safe and efficient connections between buyers and suppliers.

Stay ahead of the market trends by leveraging our platform's invaluable insights into the manufacturing and producing landscape of the Automotive & Automobile industry. Find trusted manufacturers who specialize in auto accessories, auto care products, auto electrical systems, auto electronics, auto exterior products, auto maintenance, auto parts, auto safety and security, automotive equipment, motorcycle parts and accessories, motorcycles, and vehicles. B2BMAP is the go-to resource for wholesalers and businesses looking to expand their network and streamline their procurement processes.

Join B2BMAP today and unlock a world of opportunities in the Automotive & Automobile industry. Gain access to a robust business directory, connect with reliable suppliers, and facilitate secure b2b communication for successful business collaborations. Our platform is designed to elevate your business and drive growth by enabling easy and efficient interactions with trusted industry players. Explore B2BMAP now and witness the transformative power of effective B2B networking.
Automotive & Automobile - Business Directory
Automotive & Automobile Business Directory for Importer Exporter and Manufacturers. B2bmap.com give free online business listing opportunities for Automotive & Automobile companies to its online business directory.

Business Pages for Automotive & Automobile Item Suppliers, Wholesalers, Distributors, Buyers And Exporters. Free B2b Company Listing Opportunity for Automotive & Automobile Products Suppliers. Automotive & Automobile Directory Comes With List of Automotive & Automobile Companies Database with detail business profile, contact address and phone number.

List Your Automotive & Automobile Company with Business Profile - FREE!