Business Directory - Food & Beverage
Welcome to B2BMAP's Food & Beverage Business Directory! Here, you'll discover a wide range of companies operating in the exciting world of food and beverages. Whether you're searching for suppliers, manufacturers, or distributors, our comprehensive directory has got you covered. From delectable delicacies to refreshing beverages, our platform connects you with businesses that excel in delivering quality products and services. Explore the diverse offerings and find the perfect match for your B2B needs. B2BMAP is your trusted partner in connecting you with the finest players in the food and beverage industry.
Food & Beverage Manufacturers, Suppliers, and Exporters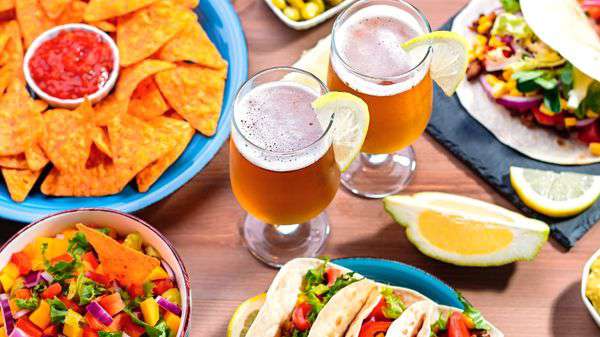 Browse our directory of leading manufacturers, exporters, producers, suppliers, and traders in the Food & Beverage industry. Our platform serves as a reliable business directory, providing a vast list of companies and suppliers in this thriving sector. Whether you are looking for a specific product or aiming to establish new partnerships, B2BMAP offers a valuable resource to connect and communicate with potential suppliers.

Within our extensive database, you can find local and global profiles of reputable businesses operating in the Food & Beverage industry. Each company listing provides essential information such as company name, address, and contact details, enabling you to reach out directly to the right suppliers. Our secure communication platform ensures seamless interactions, allowing you to discuss manufacturing capabilities, explore product offerings, and negotiate business deals.

Stay up to date with the latest industry trends by browsing through our diverse range of food and beverage categories. From alcoholic beverages to bread and biscuits, candy and chocolate to dairy products, our directory covers a wide array of products. Whether you are a buyer or a wholesaler, our business directory acts as a valuable resource for discovering new suppliers and expanding your network. With a focus on manufacturing, producing, and delivering high-quality food and beverage products, the companies listed on B2BMAP are committed to meeting the demands of the buyers.

Explore the Food & Beverage industry's finest manufacturers, exporters, and suppliers. Connect with reliable businesses, check their profiles and foster secure communication to facilitate successful collaborations. Whether you are searching for a specific product or seeking opportunities in the market, our user-friendly platform and extensive supplier database are here to assist you. Join B2BMAP today and unlock a world of possibilities in the Food & Beverage industry.
Food & Beverage - Business Directory
Food & Beverage Business Directory for Importer Exporter and Manufacturers. B2bmap.com give free online business listing opportunities for Food & Beverage companies to its online business directory.

Business Pages for Food & Beverage Item Suppliers, Wholesalers, Distributors, Buyers And Exporters. Free B2b Company Listing Opportunity for Food & Beverage Products Suppliers. Food & Beverage Directory Comes With List of Food & Beverage Companies Database with detail business profile, contact address and phone number.

List Your Food & Beverage Company with Business Profile - FREE!