Machinery & Industrial Supplies
Business Directory - Machinery & Industrial Supplies
Welcome to B2BMAP, your ultimate destination for machinery and industrial supplies. We specialize in connecting businesses through our comprehensive B2B platform. Whether you're searching for cutting-edge equipment, essential tools, or innovative technology, we've got you covered. Our directory features a wide range of top-quality products, including but not limited to heavy-duty machinery, industrial supplies, precision tools, electrical components, and safety equipment. With B2BMAP, sourcing the products you need for your business has never been easier. Explore our platform today and unlock a world of possibilities for your industrial ventures.
Machinery & Industrial Supplies Manufacturers, Suppliers, and Exporters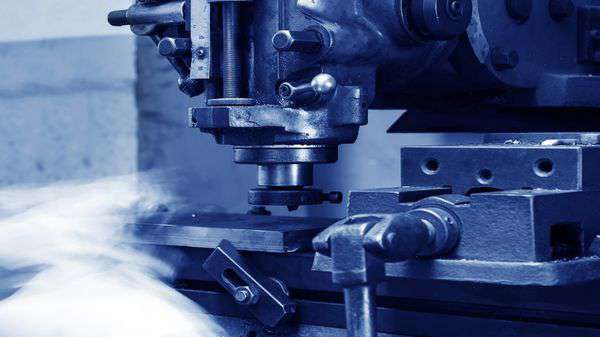 Find a comprehensive directory of Machinery & Industrial Supplies product suppliers at B2BMAP, your ultimate B2B business directory. We bring together a wide range of manufacturers, suppliers, exporters and traders in this industry, offering you an extensive list of companies to connect and engage with. Our platform serves as a valuable resource for businesses seeking reliable partners in the manufacturing and supply sector.

Explore our supplier directory to discover companies specializing in Apparel & Fashion Machinery & Tools, Chemical Machinery & Parts, Construction Machinery, and Electronic Manufacturing Machinery. Whether you are in need of Farming Machinery, Fishery Machinery & Parts, Food Processing Machinery & Parts, or any other specialized equipment, our platform has you covered. With a vast database of reputable suppliers, B2BMAP ensures you can easily find the right partners for your specific requirements.

Each company profile provides vital information, including the company name, address, and contact details, empowering you to establish direct communication. We prioritize secure communication channels, allowing you to connect with potential suppliers confidently. Stay ahead of industry trends and developments by leveraging our platform's insights into the latest manufacturing techniques, producing practices, and technological advancements.

Join B2BMAP today and tap into a global network of Machinery & Industrial Supplies providers. Whether you are a buyer searching for wholesalers or a supplier looking to expand your market reach, our business directory offers a centralized platform for business listings and connections. Take advantage of our user-friendly site and extensive database to connect with reliable suppliers locally and globally.
Machinery & Industrial Supplies - Business Directory
Machinery & Industrial Supplies Business Directory for Importer Exporter and Manufacturers. B2bmap.com give free online business listing opportunities for Machinery & Industrial Supplies companies to its online business directory.

Business Pages for Machinery & Industrial Supplies Item Suppliers, Wholesalers, Distributors, Buyers And Exporters. Free B2b Company Listing Opportunity for Machinery & Industrial Supplies Products Suppliers. Machinery & Industrial Supplies Directory Comes With List of Machinery & Industrial Supplies Companies Database with detail business profile, contact address and phone number.

List Your Machinery & Industrial Supplies Company with Business Profile - FREE!