Paper, Printing & Packaging
Business Directory - Paper, Printing & Packaging
Welcome to B2BMAP's comprehensive business directory for the paper printing and packaging industry. Here, you can explore a diverse range of companies specializing in the production and distribution of various paper & printing based products. From high-quality printing services to innovative packaging solutions, our directory showcases the expertise of businesses that cater to the ever-growing demands of this dynamic market. Whether you're searching for reliable suppliers of paper materials, professional printing services, or sustainable packaging options, B2BMAP's directory is your go-to resource for connecting with the right companies. Explore our listings and discover top-notch products such as paper rolls, customized packaging boxes, and eco-friendly paper bags. Start your search now and unlock a world of possibilities in the paper printing and packaging business.
Paper, Printing & Packaging Manufacturers, Suppliers, and Exporters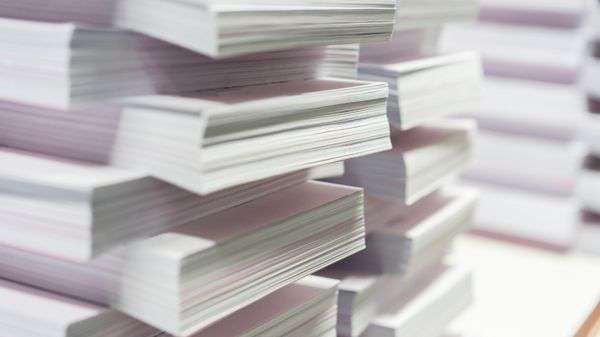 Explore our comprehensive B2B business directory for the Paper, Printing & Packaging industry. B2BMAP offers a vast list of manufacturers, exporters, producers, suppliers, and traders operating within this sector. Our platform provides a centralized hub for businesses, facilitating seamless connections and secure communications within the industry. Whether you're a buyer, wholesaler, or a company seeking reliable suppliers, our directory offers an extensive database of local and global companies. Find detailed company profiles, including their names, addresses, and contact information, making it easier to connect and establish fruitful business relationships.

In the Paper, Printing & Packaging sector, you'll find a wide range of products and services available. From industrial and specialty packaging to labels, tags, and packaging design, our directory covers all aspects of packaging solutions. Explore packaging and printing services, including the latest processing techniques and cutting-edge machinery. Discover an array of packaging materials suitable for various industries. Our directory also features a diverse selection of paper and paper products, catering to different printing and packaging needs. You'll find information on printing machinery, materials, and products, ensuring you stay up-to-date with the latest trends in the industry.

With our user-friendly B2B platform, you can effortlessly navigate through the vast directory, empowering your business with access to reliable suppliers and manufacturers. Join our community of industry professionals and leverage our platform's secure communication channels to connect and collaborate with key stakeholders. Whether you're searching for innovative packaging solutions or sourcing high-quality printing materials, our business directory is your go-to resource. Stay ahead of the competition, streamline your procurement process, and foster valuable partnerships within the dynamic world of Paper, Printing & Packaging.
Paper, Printing & Packaging - Business Directory
Paper, Printing & Packaging Business Directory for Importer Exporter and Manufacturers. B2bmap.com give free online business listing opportunities for Paper, Printing & Packaging companies to its online business directory.

Business Pages for Paper, Printing & Packaging Item Suppliers, Wholesalers, Distributors, Buyers And Exporters. Free B2b Company Listing Opportunity for Paper, Printing & Packaging Products Suppliers. Paper, Printing & Packaging Directory Comes With List of Paper, Printing & Packaging Companies Database with detail business profile, contact address and phone number.

List Your Paper, Printing & Packaging Company with Business Profile - FREE!