Construction & Real Estate
Business Directory - Construction & Real Estate
Welcome to B2BMAP's Construction and Real Estate Business Directory! Whether you're looking to buy, build, renovate, or invest, our platform is your ultimate destination. With a wide range of listings, we connect businesses in the construction and real estate industry, making it easier for you to find the perfect match for your needs. From residential to commercial properties, contractors to suppliers, our directory encompasses all aspects of this thriving sector. Discover the right partners and resources to turn your construction and real estate dreams into reality with B2BMAP.
Construction & Real Estate Manufacturers, Suppliers, and Exporters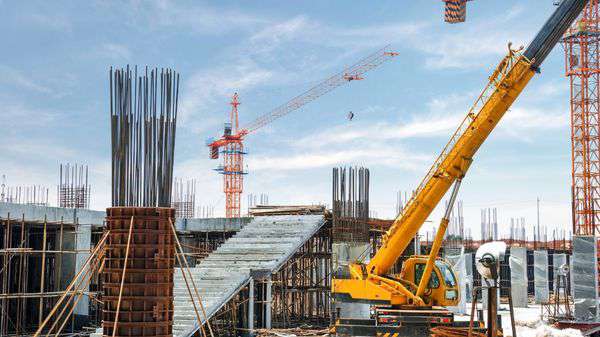 Discover a comprehensive business directory for the Construction & Real Estate sector at B2BMAP. Our platform serves as a go-to resource for buyers and sellers, providing an extensive list of manufacturers, exporters, suppliers, and traders within the industry. With our supplier directory, you can easily connect and communicate with reputable companies worldwide, ensuring secure and efficient business network.

Navigate through our user-friendly database to explore a wide range of construction and real estate products and services. From Bath & Toilet Appliances to Building Materials, Ceramic, Stone and Marble to Construction Machinery, our b2b directory covers a vast array of categories. Each company profile features essential details such as company name, address, and a brief description, enabling you to find the right suppliers that meet your specific requirements.

Whether you're seeking local or global suppliers, B2BMAP is the ideal platform for connecting with top manufacturers and exporters. Stay up-to-date with the latest industry trends, streamline your manufacturing and producing processes, and forge valuable partnerships. Join our thriving business community today and take advantage of the convenience and efficiency offered by our comprehensive Construction & Real Estate supplier directory.
Construction & Real Estate - Business Directory
Construction & Real Estate Business Directory for Importer Exporter and Manufacturers. B2bmap.com give free online business listing opportunities for Construction & Real Estate companies to its online business directory.

Business Pages for Construction & Real Estate Item Suppliers, Wholesalers, Distributors, Buyers And Exporters. Free B2b Company Listing Opportunity for Construction & Real Estate Products Suppliers. Construction & Real Estate Directory Comes With List of Construction & Real Estate Companies Database with detail business profile, contact address and phone number.

List Your Construction & Real Estate Company with Business Profile - FREE!