Business Directory - Textiles Leather & Jute
Welcome to the B2BMAP directory for Textiles, Leather, and Jute! Here you'll find an extensive selection of businesses offering a diverse range of products in the textile industry. Whether you're looking for high-quality fabrics, stylish leather goods, or sustainable jute products, our directory is your one-stop destination. With B2BMAP's user-friendly platform, navigating through the listings is effortless, helping you connect with the right suppliers for your specific needs. Explore our directory now and discover the latest trends in textiles, leather items, and jute products that will elevate your business to new heights.
Textiles Leather & Jute Manufacturers, Suppliers, and Exporters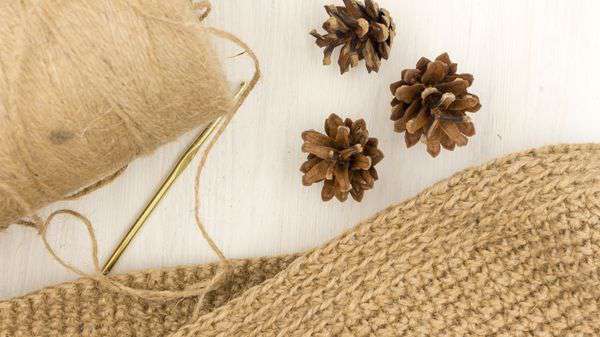 B2BMAP offers a comprehensive online directory for finding the best manufacturers, suppliers, exporters, producers and traders in the Textiles, Leather & Jute industry. Whether you're in need of fabrics, fiber, yarn, footwear, home textiles, jute products, leather garments, or textile accessories, our platform connects you with a wide range of reliable companies. With our user-friendly interface and extensive database, you can easily explore local and global options, connect with suppliers, and expand your business horizons.

Our B2B business directory offers a diverse list of companies that specialize in the manufacturing and production of Textiles, Leather & Jute Products. From renowned manufacturers to established exporters, our platform ensures that you have access to the most reliable and quality-driven suppliers in the industry. Whether you're searching for leather goods, jute machinery and parts, textile chemicals, or textile waste solutions, our directory provides a one-stop platform to streamline your sourcing process.

By creating a profile on our platform, you can connect directly with buyers, wholesalers, and other industry professionals, allowing you to establish meaningful relationships and foster mutually beneficial partnerships. Stay up-to-date with the latest trends and industry insights, and gain a competitive edge in the market. Join our growing community today and unlock a world of opportunities to expand your business in the dynamic Textiles, Leather & Jute Products industry.
Textiles Leather & Jute - Business Directory
Textiles Leather & Jute Business Directory for Importer Exporter and Manufacturers. B2bmap.com give free online business listing opportunities for Textiles Leather & Jute companies to its online business directory.

Business Pages for Textiles Leather & Jute Item Suppliers, Wholesalers, Distributors, Buyers And Exporters. Free B2b Company Listing Opportunity for Textiles Leather & Jute Products Suppliers. Textiles Leather & Jute Directory Comes With List of Textiles Leather & Jute Companies Database with detail business profile, contact address and phone number.

List Your Textiles Leather & Jute Company with Business Profile - FREE!