Business Directory - Home Appliances
Welcome to B2BMAP, the ultimate destination for all your home appliance business needs. Whether you're a retailer, distributor, or buyer, our platform is designed to connect you with the best deals and suppliers in the industry. With a wide range of easy-to-use and reliable home appliances available, you can browse through our business directory to find everything from refrigerators and washing machines to air conditioners and kitchen appliances. At B2BMAP, we understand the importance of quality and affordability in the B2B sector, which is why we strive to provide you with unique content and a seamless experience. Join our community today and take your B2B home appliance business to new heights!
Home Appliances Manufacturers, Suppliers, and Exporters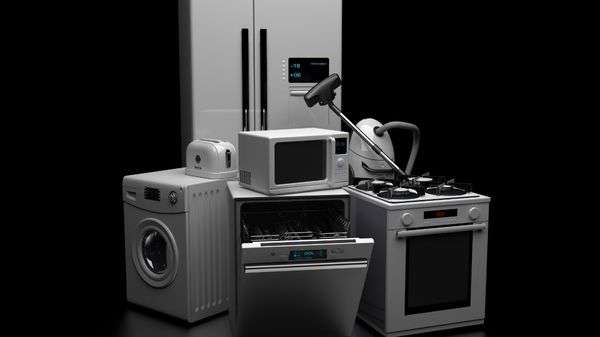 Find the best Home Appliances suppliers, manufacturers, and exporters in the industry with our comprehensive B2B business directory. Our platform serves as a centralized hub, offering a vast list of companies and suppliers involved in the manufacturing, production, and distribution of Home Appliances. Whether you are searching for Air Conditioners, Air Purifiers, Kitchen Appliances, or any other product in this sector, our supplier directory provides you with a reliable and efficient way to connect, communicate, and establish secure business relationships.

Our Home Appliances directory is a valuable resource for businesses looking to source high-quality products and establish long-term partnerships. We have carefully curated a database of local and global companies, each with their own detailed profile that includes essential information such as company name, address, and contact details. By utilizing our platform, you gain access to a diverse market of manufacturers, exporters, suppliers, and traders operating in the Home Appliances industry, allowing you to explore a wide range of options to meet your specific requirements.

Stay ahead of industry trends by connecting with reputable Home Appliances suppliers who are at the forefront of manufacturing and producing innovative products. From energy-efficient Air Conditioners and state-of-the-art Consumer Electronics to efficient Kitchen Appliances and reliable Washing Machines, our platform enables you to browse through an extensive list of companies that cater to your needs. Whether you are a buyer, wholesaler, or distributor, our business directory provides a convenient and efficient solution to find trusted suppliers, ensuring a seamless and secure communication process.

Visit our B2B business directory today and explore the vast list of manufacturers, exporters, suppliers, and traders in the industry. With our user-friendly platform and comprehensive database, you can easily find the right partners to meet your business requirements.
Home Appliances - Business Directory
Home Appliances Business Directory for Importer Exporter and Manufacturers. B2bmap.com give free online business listing opportunities for Home Appliances companies to its online business directory.

Business Pages for Home Appliances Item Suppliers, Wholesalers, Distributors, Buyers And Exporters. Free B2b Company Listing Opportunity for Home Appliances Products Suppliers. Home Appliances Directory Comes With List of Home Appliances Companies Database with detail business profile, contact address and phone number.

List Your Home Appliances Company with Business Profile - FREE!