Business Directory - Electronics & Electrical
Welcome to B2BMAP's Electronics and Electrical Business Directory! Here, you'll find a comprehensive listing of companies operating in the thriving world of electronics and electrical industries. Whether you're looking for manufacturers, suppliers, distributors, or service providers, our directory has got you covered. Discover a diverse range of businesses offering cutting-edge electronic devices, electrical components and much more. With B2BMAP, connecting with reliable and innovative partners in the electronics and electrical sector has never been easier. Start exploring now and unlock endless possibilities for your business!
Electronics & Electrical Manufacturers, Suppliers, and Exporters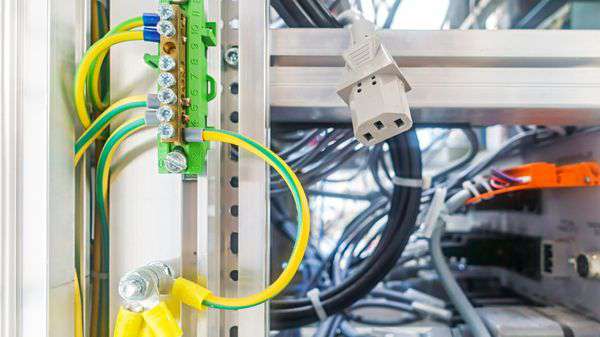 B2BMAP's Electronics & Electrical industry directory offers a wide range of companies and a vast list of manufacturers, exporters, suppliers, making it a go-to platform for businesses in search of reliable partners. Whether you are looking for a local supplier or want to explore global opportunities, our business directory provides you with the company names, addresses, and profiles you need to make informed decisions.

With B2BMAP, finding the right supplier or manufacturer has never been easier. Our user-friendly interface and secure communication platform enable you to connect and communicate directly with potential partners. Say goodbye to the hassle of searching through countless websites and databases – we have consolidated the most trusted and reputable companies in one convenient location. Stay ahead of the industry trends by exploring the profiles of these manufacturing companies, exporters, and suppliers, all in one place.

From Audio & Video Equipment, Batteries & Chargers, and Consumer Electronics to Electric Power Tools, Electronic Components, and Mobile Phone Accessories, our directory covers a vast range of products and services. Whether you are a buyer, wholesaler, or part of the electronics and electrical business sector, B2BMAP is the go-to business listing platform for connecting with the right partners. Join our growing community today and unlock a world of opportunities in the Electronics & Electrical sector.

Discover top manufacturers, exporters, suppliers, and traders in the Electronics & Electrical industry through our b2b business directory. Our platform offers a list of companies, a supplier directory, and a b2b marketplace for businesses looking to connect, communicate, and engage in secure transactions.

Find the latest trends in electronic manufacturing, explore local and global markets, and establish fruitful business relationships, all in one place. Whether you are in search of electronic components, energy-saving equipment, or wireless products, our database has you covered. Stay ahead of the competition and take your business to new heights.
Electronics & Electrical - Business Directory
Electronics & Electrical Business Directory for Importer Exporter and Manufacturers. B2bmap.com give free online business listing opportunities for Electronics & Electrical companies to its online business directory.

Business Pages for Electronics & Electrical Item Suppliers, Wholesalers, Distributors, Buyers And Exporters. Free B2b Company Listing Opportunity for Electronics & Electrical Products Suppliers. Electronics & Electrical Directory Comes With List of Electronics & Electrical Companies Database with detail business profile, contact address and phone number.

List Your Electronics & Electrical Company with Business Profile - FREE!