Business Directory - Office Supplies
Welcome to B2BMAP's Office Supplies Directory, your one-stop destination for all your business needs. Whether you're in search of high-quality stationery, ergonomic furniture, or cutting-edge technology solutions, we've got you covered. Our comprehensive directory features a wide range of products to enhance productivity and create a conducive work environment. From sleek and functional desks to reliable printers and essential office stationery, we connect you with trusted suppliers offering top-notch products. Discover the perfect office supplies to streamline your operations and elevate your business to new heights with B2BMAP.
Office Supplies Manufacturers, Suppliers, and Exporters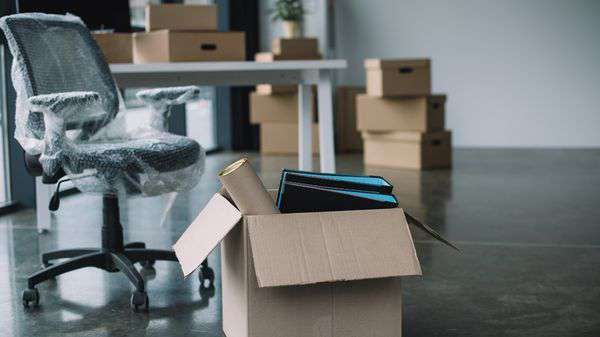 B2BMAP is your ultimate destination for connecting with top-notch manufacturers, suppliers, exporters and traders in the Office Supplies industry. Our user-friendly platform serves as a reliable business directory, offering an extensive list of companies and suppliers specializing in various office products. Whether you're seeking binding and laminating machines, education appliances, office paper, or any other office supply, our b2b site got you covered.

Our supplier directory boasts a vast database of local and global businesses, each with their unique profiles, enabling you to explore a diverse range of options. You can easily find the right company that aligns with your requirements, thanks to our comprehensive list featuring detailed information such as company names, addresses, and contact details. With B2BMAP, connecting and communicating with suppliers has never been easier or more secure, ensuring a smooth and seamless business experience.

As the industry trends evolve, we are providing you with the latest insights and innovations in office supplies manufacturing. From trusted manufacturers to reliable exporters, our platform connects you with the right players in the market. Whether you're a wholesaler looking for bulk purchases or a business seeking a specific office supply, our business listing empowers you to streamline your sourcing process and find the best products for your needs.

Discover the convenience and efficiency of B2BMAP's supplier directory, connecting you with the finest manufacturers, exporters, suppliers and traders in the Office Supplies industry. Join our vibrant community of buyers and suppliers today and unlock endless possibilities in the world of office supplies.
Office Supplies - Business Directory
Office Supplies Business Directory for Importer Exporter and Manufacturers. B2bmap.com give free online business listing opportunities for Office Supplies companies to its online business directory.

Business Pages for Office Supplies Item Suppliers, Wholesalers, Distributors, Buyers And Exporters. Free B2b Company Listing Opportunity for Office Supplies Products Suppliers. Office Supplies Directory Comes With List of Office Supplies Companies Database with detail business profile, contact address and phone number.

List Your Office Supplies Company with Business Profile - FREE!